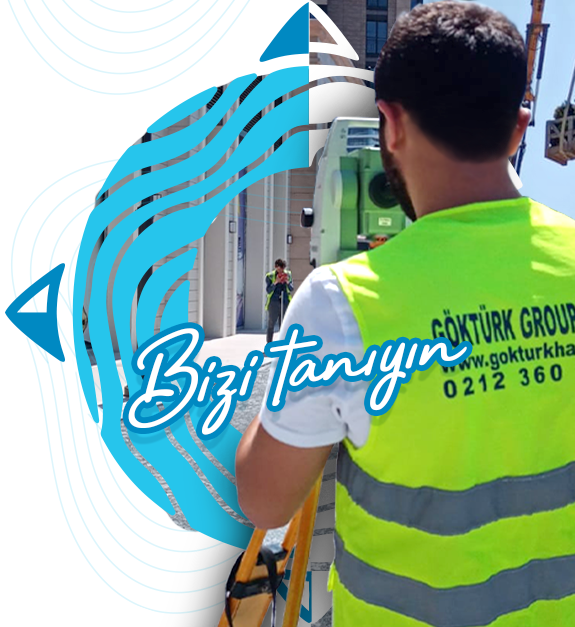 Göktürk Group Harita
Get to know us | Göktürk Harita
As a group company providing engineering and architectural services Göktürk Group adds value to human life. It is a company that thinks that buildings should serve the human rather than the opposite. Because of this we shaped our works and started our activities in this direction in order to provide innovative, flexible and functional solutions.
As a result of the fact that Göktürk Group includes all the disciplines of Map Engineering, Civil Engineering and Architecture in one way, coordination is a must in all of our projects. In this way, we save our time and cost to offer our work to our clients as soon as possible without sacrificing quality. As Göktürk Group, we take firm steps forward every day to capture the best of the architect's aesthetics with the functionality of civil engineering and the flawless application of map engineering.
In order to apply the innovations brought by Industry 4.0 to our fields of activity, we create digital twins of all our activities and offer our clients such options to save cost and process.
We reduce errors done by humans with minimizing human power and use equipment of the latest technologies. If necessary, we design autonomous systems to provide high precision. By recording all studies we have done, we prevent all errors that may occur by predicting the analysis of all possible situations to develop these studies or to improve the ongoing studies. By using a cloud we provide control by following our work from the beginning to the end of the production.
Our biggest goal is to add value to humanity with our ethical understanding and principles in an innovative, sustainable, trust and solidarity serving worldwide. We are committed to providing services that meet the needs of our customers with high quality and reasonable cost. In order to achieve this, we are continuing our services with an expert team and our values behind it, which is locked to the target and struggles against corruption with a strong will, protecting human rights and keeping working standards high in peace with the environment.